Manual Flat Hot Stamping Machine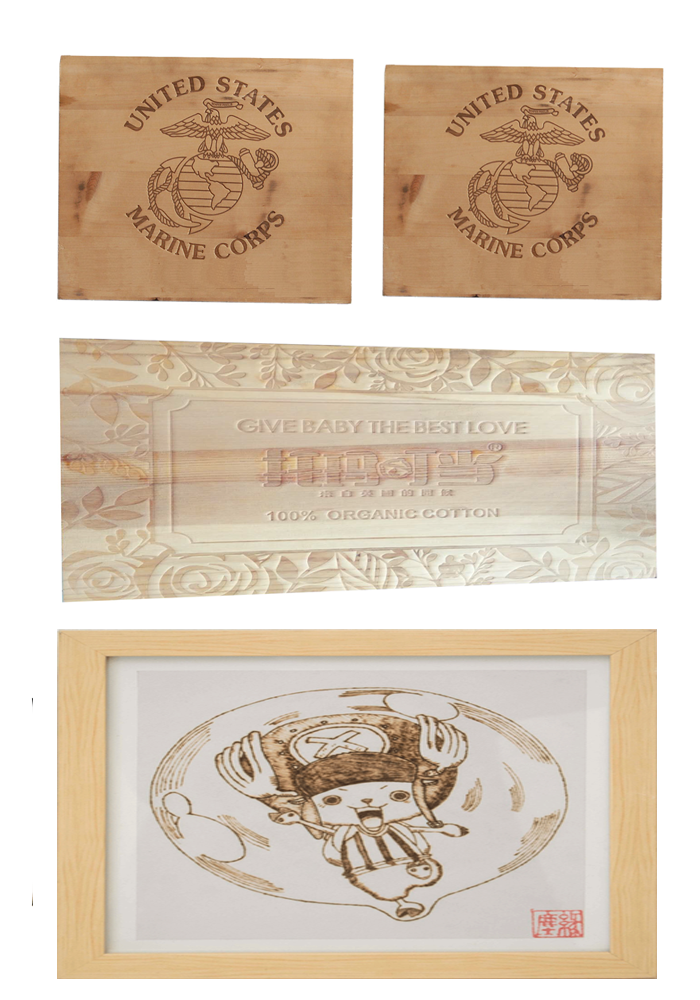 Manual flat hot stamping machine HM-TC8 serials are mainly for plain and thin products like paper.
Automatic temperature control, automatic hot stamping paper delivery, manual hot stamping operation, with easy operation, the advantage is that it is easy to change the heating plate.
Manual Flat Hot Stamping Machine//Usage
Gilding - paper, leather, wood, plastic, glass,
Baked - wood products, baked painting, gift box packaging;
Embossing - paper, leather, cloth.
Flat-object stamping machine with large-pressure, Suitable for stamping on invitation letter, card. Leather, wooden gift, Paper package, Plastics film, Electron products;
Manual. Automatic feed foil, automatic temperature controlling ensures stamping quality.
Because of large pressure, It is suitable for gilding and baking Impression on leather, paper, wooden materials.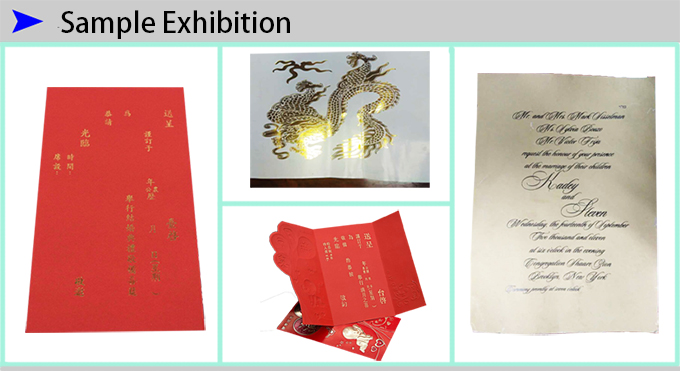 Manual Flat Hot Stamping Machine//Application filed
Paper Gilding, Leather Impression, Wood ware Baking
Paper Concave-convex embossing, Cloth hot stamping,
Plastics Bronzing ,Glass and metal Heat transfer.
Manual Flat Hot Stamping Machine//Technical Parameters
ITEM
HM-TC811
HM-TC821
HM-TC831
HM-TC841

HM-TC851
Size of Hot Plate(mm)

130×190
190×270
300×150
210×190
300×250
Work Table Size(mm)

320×400
320×400
320×400
320×400
320×400
Max. Pressure(mm)

4000
4000
4000
4000
4000
Max. Head Stroke(mm)

40
40
40
40
40
Heater Capacity(W)


1200

1200
1200
1200

1200
Temperature adjustment

0-300℃

0-300℃

0-300℃

0-300℃

0-300℃

Gross weight (Kg)

160 kg
180 kg

200 kg

220 kg

260 kg
Package(mm)
750×670×960

Works supply

1 phase 220V power supply
Machine d'estampage à chaud manuelle // Détails

Machine d'estampage à chaud manuelle // avantage
La table peut être retirée manuellement pour faciliter la mise en place et le retrait du produit;
La table peut être arrière-avant, réglage de rotation, opération rapide et sûre;
Plaque d'estampage avec contrôle de réglage de hauteur de vis, précision et stabilité;
Système de contrôle automatique de la température, la température peut être réglée librement;
Le temps d'estampage peut être ajusté;
L'alimentation automatique de la feuille d'estampage, la collecte de la feuille, le temps de collecte de la feuille peuvent être ajustés;
Systèmes de chauffage de tuyaux de chauffage, longue durée de vie, faciles à remplacer;
Opération d'estampage manuel, mécanisme autobloquant Pressage à pression constante;
Plaque en acier haute résistance et table en fonte dorée, planéité