Poster large format screen printer with vacuum table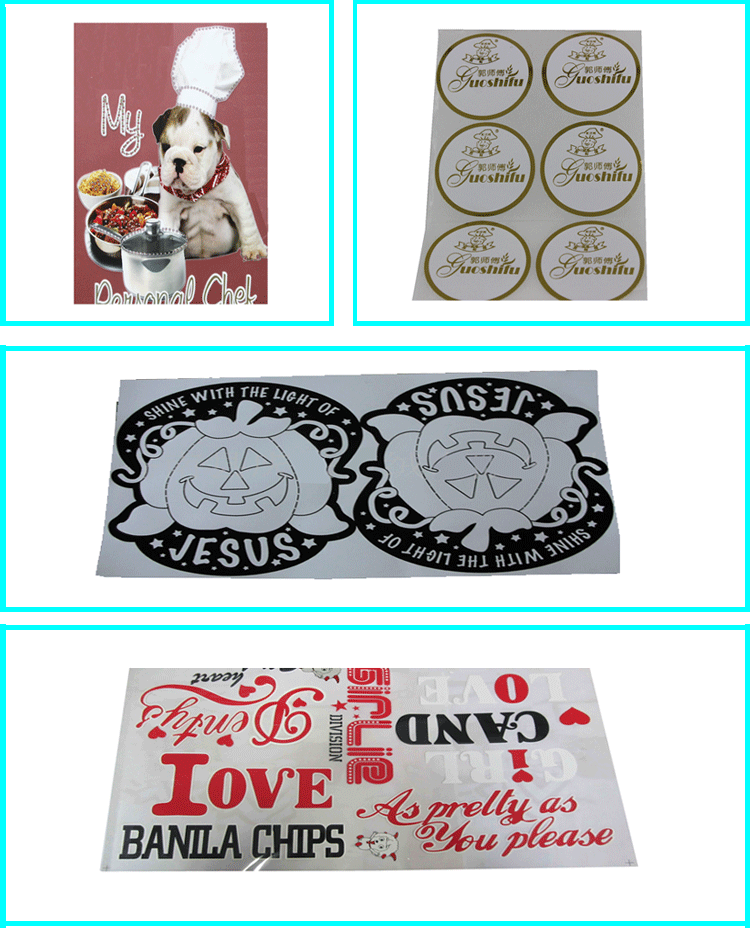 Screen Printing Machine could print on all kinds of products, like paper, glass, metals, plastic, and so on. High-precision linear guide control scraper and screen frame to move, ensure the printing precision.This series plain screen printer uses motor-driven system. Vacuum worktable could fix some thin plain products.
Usage
It is a flat screen printer with a suction function and is suitable for printing in thin products such as paper, PVC film, plastic film, textile, etc., which are easy to walk in the printing process. Printing the largest area: 600 * 800 mm;
Structural design using screen up and down sports, more conducive to product removal and placement;
Stable horizontal cylinder design, blowing ink pressure uniform, back to the ink formation, printing quality is good;
Can be semi-automatic operation, the user interface is good;
Machine debugging process set up a single function operation, set up to complete the full operation;
Widely used in paper packaging, mirror printing, glass printing, machine panels, stickers printing, combined with a variety of processes, can achieve UV scrub, UV onions, UV local varnish and coating process. Also widely used in water mark transfer paper, thermal transfer paper printing.
Screen printing machine and the screen plate are used up and down the use of high-precision hardened guide shaft structure, high parallelism, operating error can be controlled within 0.05mm, is a high-precision flat screen printing machine commonly used in the form of institutions;
Widely used in high-precision screen printing tasks such as: circuit boards, dot printing, membrane switch, ink layer thickness requirements of the printing area.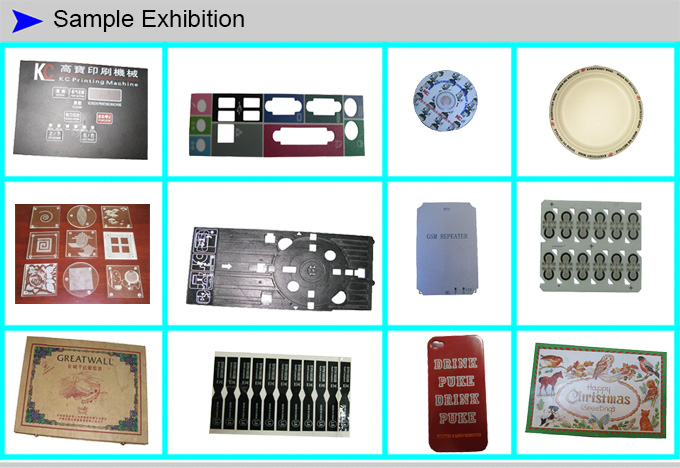 Application
Widely used in Glass printing field;
With UV curing machine, Can finish many UV special printing process for UV package industry.
Suitable for printing Mobile windows ;
Suitable for printing water transfer label and heat transfer label through diffrent process;
The machine panel, plastic parts, Paper, furniture industry, glass industry, circuit board industry, film, wooden case, Precision Electron circuit
Technical Parameters
Item
PS-100180PVH
PS-120240PVH
Printing height(mm)

0-20
0-20
Air(liter/min)
55
60
Worktable dimension(mm)
1400×2300
1600×2600
Max. frame size(mm)
1600×2600
1800×3000
Max. printing area(mm)
1000×1800
1200×2400
Max. printing speed(pcs/h)
400
300
Max Stroke of up-and-down frame(mm)

200
200
Max stroke of Squeegee(mm)

1800
2400
Squeegee motor wattage(w)

500
500
Table Precision(mm)

+-0.13

+-0.13

Package dimension(mm)

2.51×1.26×1.63

3.35×1.96×1.63

G.W.(kg)
541

570
Works supply


380 V-220 V Power supply; 5-7 Bar compress air

Avantage
1) la structure à quatre colonnes, la plate-forme à l'intérieur et à l'extérieur de la plate-forme, la version Web verticalement de haut en bas, la tête d'impression à gauche et à droite.
2) la plate-forme, la version Web et le processus d'impression adoptent la source d'entraînement indépendante, la coordination de mouvement, la vitesse est stable et réglable.
3) Système de contrôle PLC et interface homme-machine.
4) poutre d'impression en aluminium de dessin d'alliage de haute résistance.
5) le moteur à fréquence variable entraîne le porte-outil d'impression, la course de contrôle oculaire photoélectrique, le réglage indépendant, la vitesse de contrôle quantitative intelligente.
6) le guide entraîné par l'impression adopte l'orientation de précision du rail de guidage carré droit.
7) écran d'entraînement de moteur de fluctuation et poutre d'impression de haut en bas, mouvement en douceur.
A Taiwan, le rail de guidage de ligne en argent 50 est synchronisé dans la même direction.
9) la plate-forme globale en acier inoxydable de meulage fin fonctionne en ligne droite vers la position d'impression et le matériau supérieur.
10) la plate-forme d'impression est exploitée par le moteur de réduction à commande numérique intelligente de Taiwan, l'orientation de précision du rail de guidage carré linéaire, le positionnement de contrôle précis de l'oeil photoélectrique.
11) le matériau supérieur se trouve à l'extrémité extérieure et s'étend à l'autre extrémité pour la zone imprimée, à savoir l'extrémité intérieure.
12) la plate-forme d'impression avec ventilateur peut choisir l'adsorption de longue durée et le mode d'aspiration automatique.
13) Niveau de la plate-forme d'impression et direction verticale avec poignée de réglage fin de précision, précision de réglage fin, correspondance des couleurs pour une édition facile.
14) l'interface d'opération a une variété de modes d'impression humanisés, contrôle numérique de temps indirect d'impression automatique (1 ~ 9 secondes).
15) la conception indépendante du dispositif de levage de tête, du couteau à encre grattoir / retour, du chargement et du déchargement de l'édition nette et du nettoyage de l'écran sont pratiques.
16) le dispositif de commande du bras de serrage du filet droit et gauche est facile à régler. Dispositif à écran fixe à verrouillage pneumatique.
17) l'angle de la rayure et de l'encre de retour peut être ajusté, et la synchronisation automatique pneumatique hors du dispositif net.
18) grattoir d'impression avec système d'encre anti-goutte pour assurer une couleur d'impression plus uniforme.