Main Features
1.The most advanced technology and imported units are adopted by machine controlling system with automatic positioning, accuracy together with security, electronic constant temperature controlling with high accuracy, long service life and other features.
2.Heating wheel is controlled by sealed and heat-oil heating to efficiently ensure the even and stable temperature. 3.Printing speed is equipped with continuous speed adjustment system, feeding equipment is convenient for operation with swiftness and high reliability.
4.Equipped with continuous speed adjustment system, you can adjust printing speed as you need.
5.The roller was heating up with oil and temperature heating system.
6.We can provide total service for heat sublimation print technology,
7.Get CE certificate,1 year warranty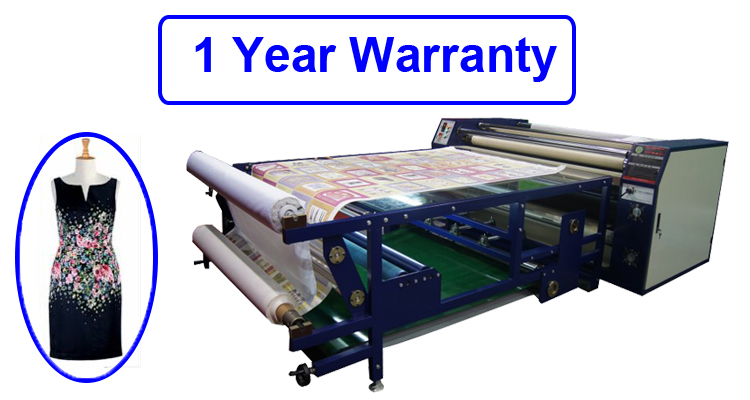 Detailed Images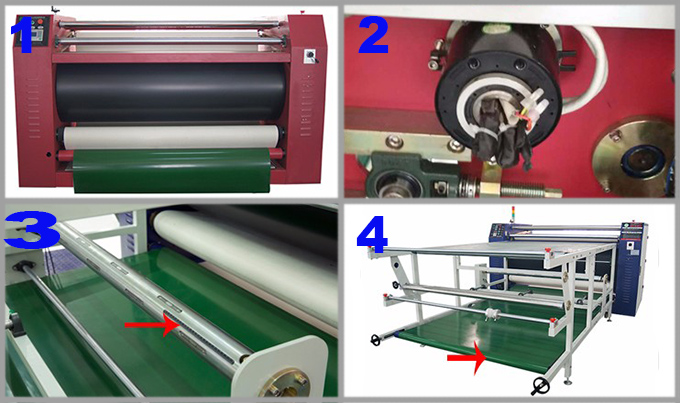 1.Drum
Roller is made by seamless steel pipe, Teflon coating with a certain degree of flexibility, easy to compensate for the pressure roller between the line speed difference, to avoid graphic distortion.Life time is 5-8 years.

2.Integrated Slip Ring
Integrated slip ring, with a safety protection device, can solute all kinds of problem in the course of using carbon brush slip ring.Transmission date mote stable .Maintenance -free.

3. Air Swelling Shaft
Best Printing Machine Co., LTD used air swelling shaft, improve work efficiency.Short inflatable operation time, easy to operation, carrying a large weight. Winding more tightly.Every machine has two air swelling shaft, winding used sublimation paper and protective paper.
4.PVC Conveyor
PVC conveyor belt with flat, smooth, not easy to heat, but easy to maintain the original state of textile after the transfer; Teflon conveyor belt with a network structure, easy to heat, but short life, light textiles easily lead to wrinkles. BEST printing machinery PVC conveyor belt mainly for the user to provide a variety of textile transfer convenience. Users can choose according to their own needs.




Heat Sublimation Process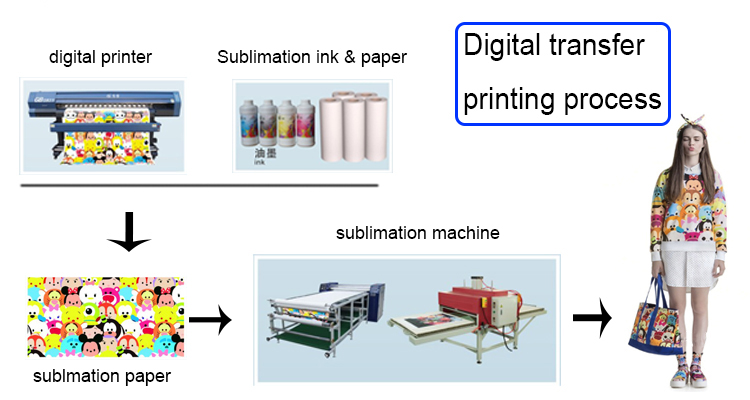 Package And Shipment