This screen Printer is big enough for circuit board.
Strong automatic vortex - type vacuum pump, close adsorption, to ensure multi - color chromatography precision.
Unique design of the off-grid device to ensure that the printing pressure balance and stability, to prevent large-scale products printing sticky version and race network.
This series plain screen printer uses motor-driven system. Vacuum worktable could fix some thin plain products.
Usage
It is a flat screen printer with a suction function and is suitable for printing in thin products such as paper, PVC film, plastic film, textile, etc., which are easy to walk in the printing process. Printing the largest area: 600 * 800 mm;
Structural design using screen up and down sports, more conducive to product removal and placement;
Stable horizontal cylinder design, blowing ink pressure uniform, back to the ink formation, printing quality is good;
Can be semi-automatic operation, the user interface is good;
Machine debugging process set up a single function operation, set up to complete the full operation;
Widely used in paper packaging, mirror printing, glass printing, machine panels, stickers printing, combined with a variety of processes, can achieve UV scrub, UV onions, UV local varnish and coating process. Also widely used in water mark transfer paper, thermal transfer paper printing.
Screen printing machine and the screen plate are used up and down the use of high-precision hardened guide shaft structure, high parallelism, operating error can be controlled within 0.05mm, is a high-precision flat screen printing machine commonly used in the form of institutions;
Widely used in high-precision screen printing tasks such as: circuit boards, dot printing, membrane switch, ink layer thickness requirements of the printing area.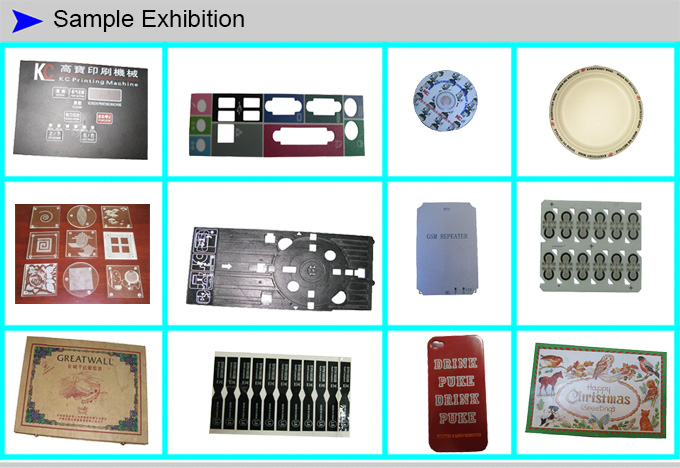 Application
Widely used in Glass printing field;
With UV curing machine, Can finish many UV special printing process for UV package industry.
Suitable for printing Mobile windows ;
Suitable for printing water transfer label and heat transfer label through diffrent process;
The machine panel, plastic parts, Paper, furniture industry, glass industry, circuit board industry, film, wooden case, Precision Electron circuit
Technical Parameters
Item
PS-6080PV
PS-70100Pv
PS-80120Pv
PS-90140PV
Printing height(mm)

50
50
50
50
Air(liter/min)
55
55
55
55
Worktable dimension(mm)
700×900
800×1100
900×1300
1000×1500
Max. frame size(mm)
850×1050
950×1250
1050×1450
1150×1650
Max. printing area(mm)
600×800
700×1000
800×1200
900×1400
Max. printing speed(pcs/h)
800
700
700
600
Max Stroke of up-and-down frame(mm)

200
200
200
200
Max stroke of Squeegee(mm)

800
1000
1200
1400
Squeegee motor wattage(w)

200
200
200
200
Table Precision(mm)

+-0.03

+-0.03

+-0.03

+-0.03

Package dimension(mm)

1.51×1.26×1.83

1.51×1.36×1.83

1460×1690×1820

2070×1790×1820

G.W.(kg)
541

570
600
630
Works supply


110 V-220 V Power supply; 5-7 Bar compress air
Avantage
Commande de guidage linéaire de haute précision, levage et chute de la plaque de tamis et de la raclette en caoutchouc;
Table à vide pour faciliter la production de doux et mince, adapté au papier d'impression, au film et au processus de revêtement UV;
Écran forme le mouvement de haut en bas du contact avec la table, adapté pour être placé à la main et retirer le produit;
Distance de l'écran et de la table à la flexibilité de s'ajuster aux différentes hauteurs de l'écran en soie du produit;
Forme d'écran Dispositif de serrage libre de s'ajuster pour s'adapter à différentes tailles d'écran;
Le dispositif de serrage de la plaque d'écran peut être ajusté Avant et arrière, gauche et droite, haut et bas, l'angle de réglage fin afin de régler avec précision l'emplacement exact du motif dans le produit ci-dessus;
La course du grattoir peut être ajustée de manière flexible le modèle pour s'adapter à différentes tailles;
La pression de la raclette peut être ajustée individuellement pour s'adapter à toute sérigraphie de haute précision;
Opérations de contrôle de programme de micro-ordinateur;
Compteur automatique à 4 chiffres; pour faciliter la mesure de l'efficacité de la production.